Current Balance with Weights
The current balance with weights is an instrument to which Laplace's law applies. According to this law, a current-carrying conductor perpendicular to a magnetic field receives force.
The device includes a solenoid coil and a current balance. The balance consists of a rectangular piece of epoxy board on which a conductor is printed.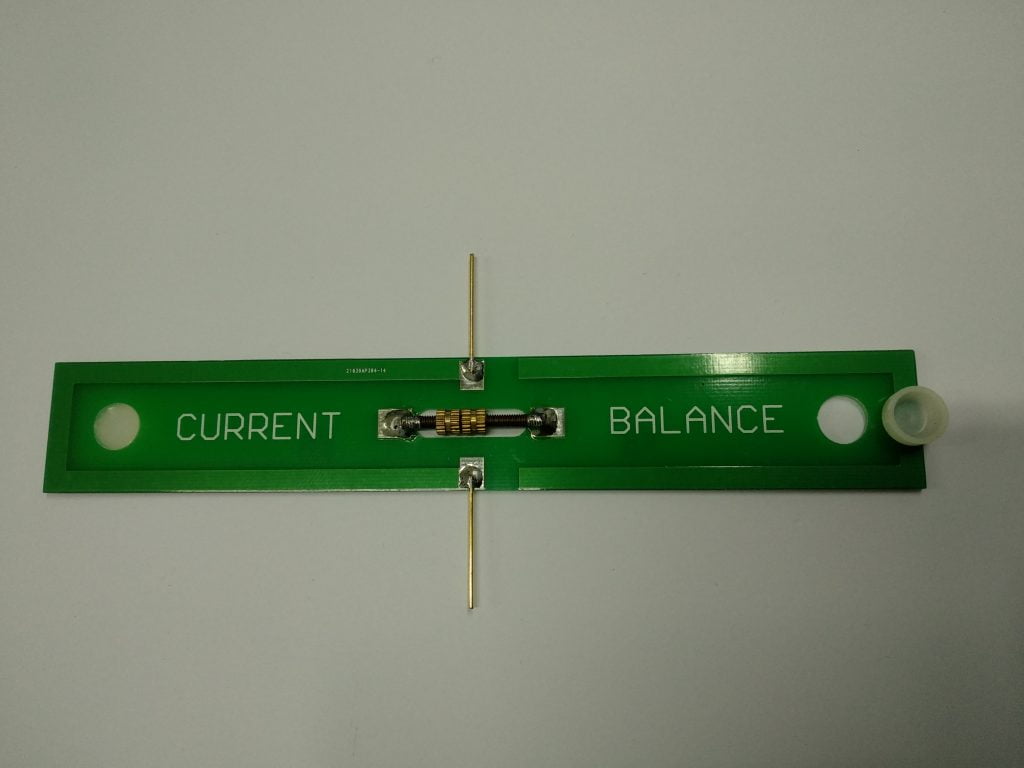 Two metal conductors are located in the middle of the board. These conductors act as support axes for the current balance when it is balanced under the influence of its weight. Through these conductors current is passed to the conductor of the current balance.
The balance board rests on two power supply contacts that are tangential to one end of the coil. Half of the current balance which includes the conductive printed path is located inside the coil and the other half which does not include a conductive path is located outside the coil.
The current balance when not powered can be adjusted with the precision counterweights in its center so that it is balanced.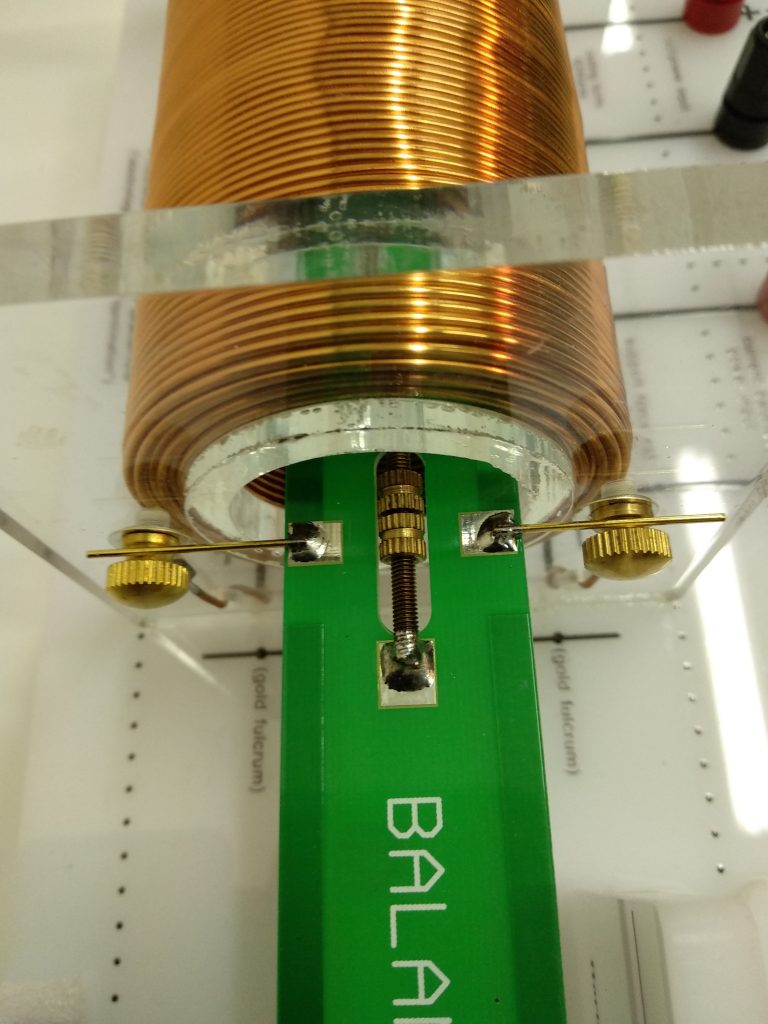 When the current flows into the coil , the magnetic field inside it, is considered homogeneous and parallel to its axis.
How It Works
The part of the conductor corresponding to the narrow side of the balance board has a position perpendicular to the magnetic field created inside the coil. If there is current in the balance conductor at the same time, Laplace force develops in the conductor which upsets its balance.
The force developed can be measured by balancing the current balance board in the horizontal position by adding an appropriate number of weights.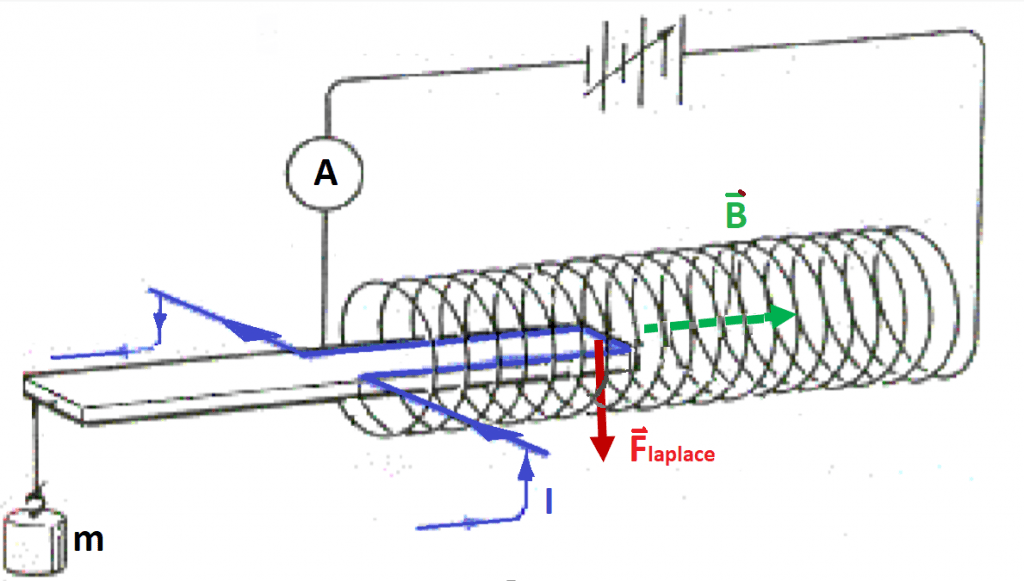 We usually connect and supply coil and current balance in series. For different current values we create pairs of values of intensity and corresponding Laplace force. From these pairs we can calculate the intensity of the magnetic field inside the coil but also the constant k of the solenoid (B = k * I)
Specifications
Coil windings 624 (6 layers of 104 turns)
Coil length 14.5cm
Average coil radius 2.65cm
Active duct length on the current balance 2.5cm
Weight mass 7mg per piece