This refractometer allows you to quickly measure the percentage of sugars 58 – 90%. This model can measure 3 common indicators of honey. Sugar content, grades (baume) and water content.
Product characteristics:
Measurement scale 58-90% in sugars, 38 ° -43 ° be, 17-27% water.
Minimum scale 0.5% in sugars, 0.5 ° be, 1% water.
Ability to calibrate
Ease of cleaning with deionized water.
Measurement range:
Brix 58 – 90%,
Baume 38-43
Water 12-27%
Accuracy:
Brix ± 0.5%,
Baume ± 0.5,
Water ± 1%
The portable sugar diaphragm consists of the following parts: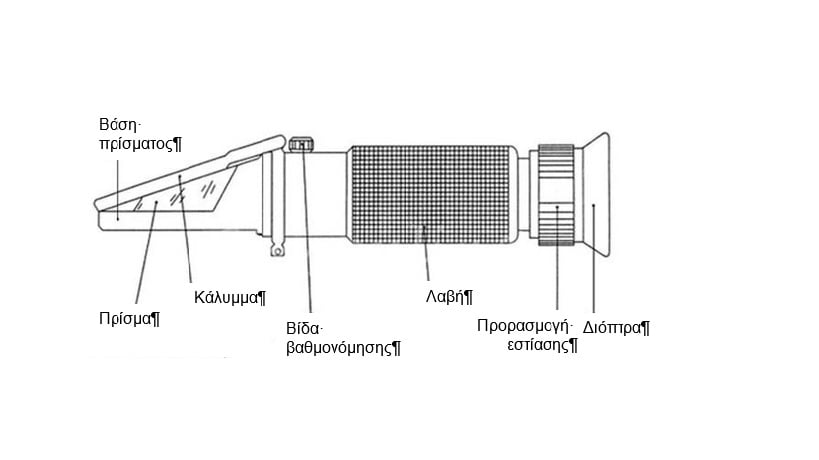 Περιλαμβάνονται επίσης:
Οδηγίες χρήσης στα αγγλικά
Διορθωτικοί πίνακες θερμοκρασίας
Πανάκι καθαρισμού του πρίσματος
Κατσαβίδι ρύθμισης του κοχλία
σταγονομετρική πιπέτα
Απιονισμένο νερό για βαθμονόμηση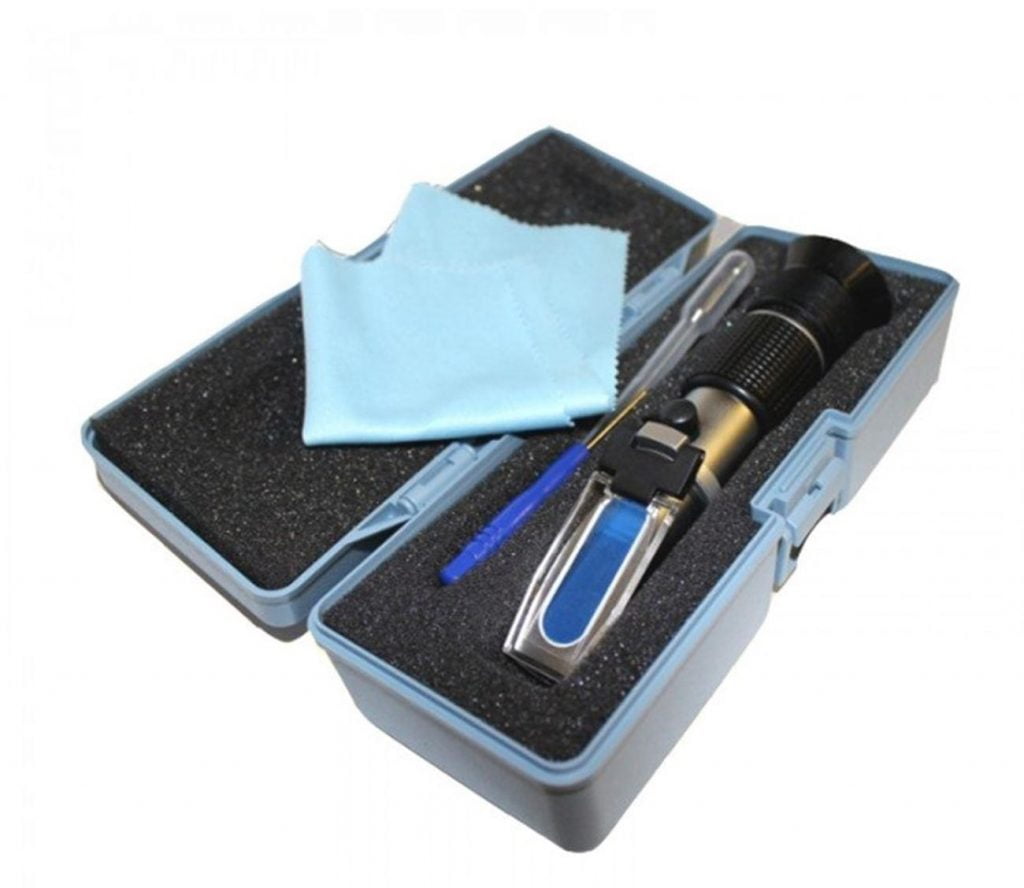 ΧΡΗΣΗ ΔΙΑΘΛΑΣΙΟΜΕΤΡΟΥ
Η χρήση του οργάνου είναι απλή. Στην αρχή εκπλύνονται οι επιφάνειες του πρίσματος και του καλύμματος με απεσταγμένο νερό και σκουπίζονται προσεκτικά (Ο καθαρισμός αυτός γίνεται μετά από κάθε χρήση του οργάνου).