Salinity Refractometer 0-100ppt (0-10%)
Salinity Refractometer 0-100ppt (0-10%)
This Refractometer Salinity Meter allows you to quickly take a salinity measurement without needing a lot of sample.
A drop or two of the sample is enough to measure the salinity of the liquid.
Calibration of the instrument is very quick and easy using distilled water (0 salinity).
Ideal and easy to use both in the field and in the laboratory.
Measurement Range: 0-100ppt  ( 0-10%) Salinity&  Specific gravity: 1.000-1 .070

Measurement Range:
Salinity: 0-100 ‰ (0-100ppt) (0-10%)
Specific gravity: 1.000-1 .070
Resolution:
Salinity: 1 ‰
Specific gravity: 0.001
Accuracy:
Salinity: ± 1 ‰
Specific gravity: ± 0.001
Dimensions: 24.5mmX205mm
Weight: 0.17kg
This model has a built-in automatic temperature compensation system (ATC) between 10 and 30 °C.
The portable refractometer salininty meter consists of the following parts: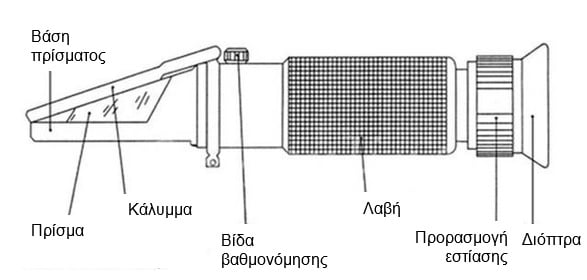 Included:
Instructions for use in English
Prism cleaning cloth
Screw adjustment screwdriver
dropper pipette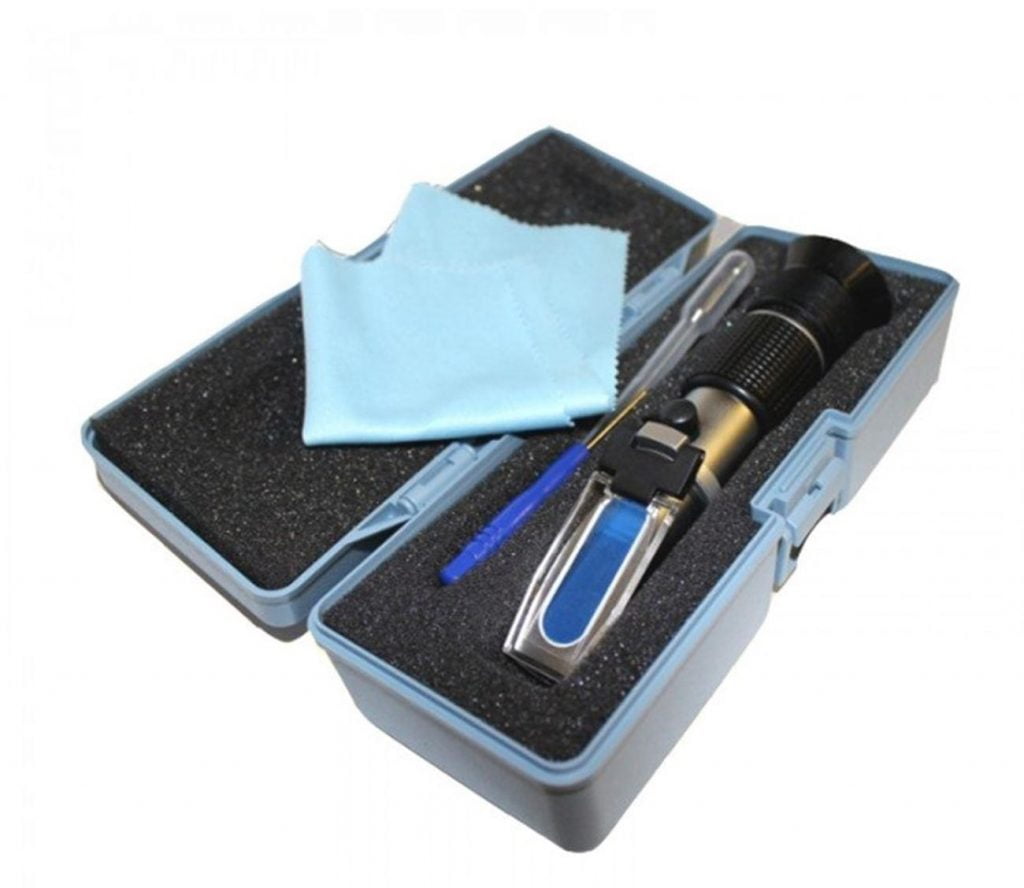 How to use
Using the instrument is simple. At first, the surfaces of the prism and the cover are washed with distilled water and carefully wiped (This cleaning is done after each use of the instrument).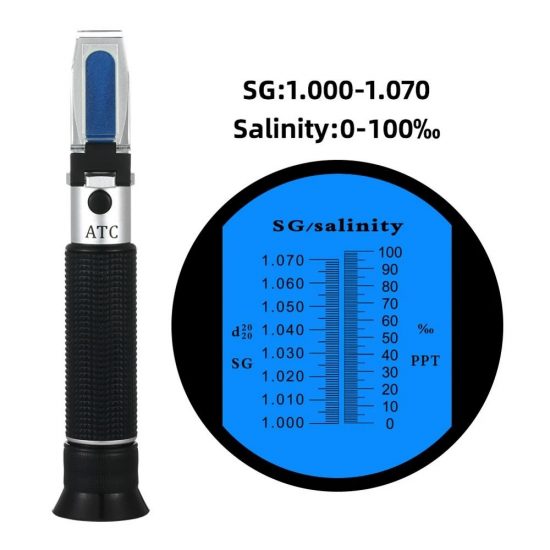 Indicative Video of the measurement process with Refractometers (all types).
The units as well as the measurement scale presented in the video differ depending on the model and type of each refractometer (Refractometer).