LiteBee Brix is a building blocks drone, designed for kids between 6-14 . It is an ideal robot kit for kids and STEAM education .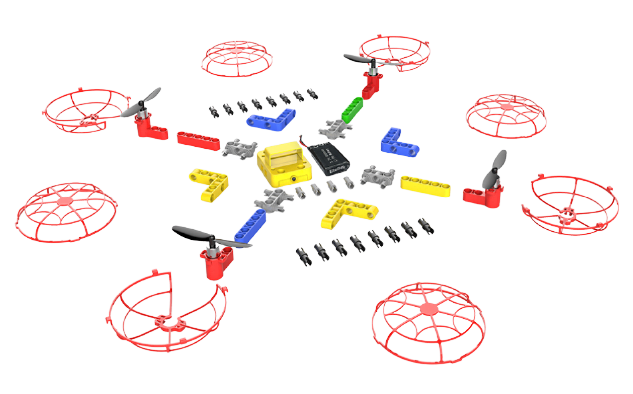 Kids can start the flight by throwing it into the air, it is easy and interesting .
The Litebee Brix can be built with building blocks giving you the possibility to build it the way you want!
The LiteBee Wing has the ability to sense if it is going to crash and stops the motors to protect the user while at the same time having the plastic bars around the propellers.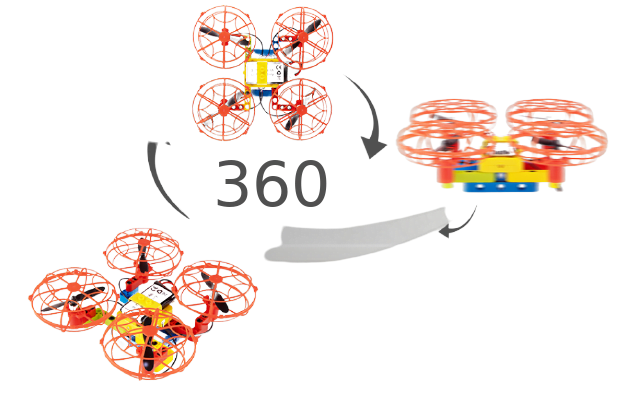 To enjoy more fun of drones, you can make them somersault at 360° in all directions ,
Size : 209mm(L)x 184mm(vy) x S6mm(H)
Propeller Guard : Basic Guard
Weight : 1269 (battery and guard inc!)
Control Distance : 100m
Wheelbase : 148mm
Flight Time : 11min (Hover)
Motor : 1020 brushed
Horizon Speed: 17ms
Battery : 60oman2s
Wind-resistance : 3ms
Propeller : 75mm dual-blade
Camera : Effective Pixels: 8 MP, FOV: 88°