Science School Air Quality IoT
Science School Air Quality IoT is the proposal of Knowledge Research for the "quality of school life" category of the Science School action. It is a fully equipped IoT station for measuring environmental parameters and air quality for the school environment. Contributes to the environmental awareness of children and can be used as educational material in the course of computer science or skills.
The central unit is the well-known Arduino UNO Wi-Fi which is interfaced with peripheral sensors measuring environmental parameters through the easy-to-use Grove interface system.
The central unit has Wi-Fi communication capability .The measuring station can be easily connected to the school wireless network and communicate its measurements.
To support the partner stations, a central server for collecting and displaying measurements has been implemented .Through the server the location of the station can be displayed on a map .The measurements of each of its sensors can be displayed in the form of graphs and current value.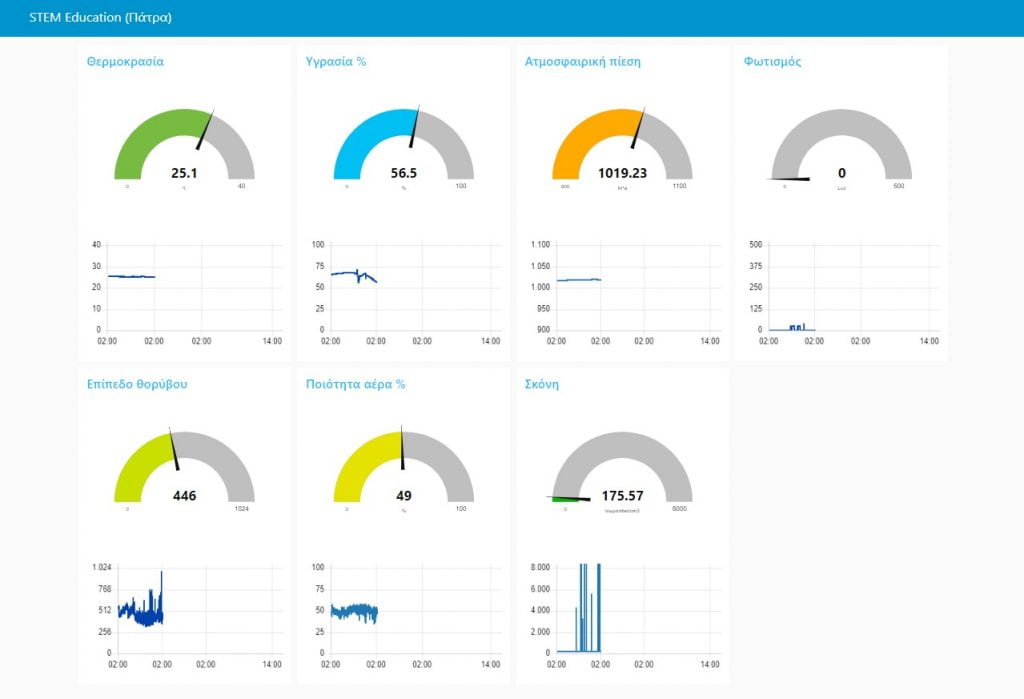 A detailed description of the units that make up the Science School Air Quality IoT is presented below: