Official Training in STEM methodology and Educational Robotics
Learn from educators with Olympic participation and distinctions, with many years of experience in educational robotics and, of course, the certification of the LEGO Education Academy

Certified robotic seminars for teachers and education professionals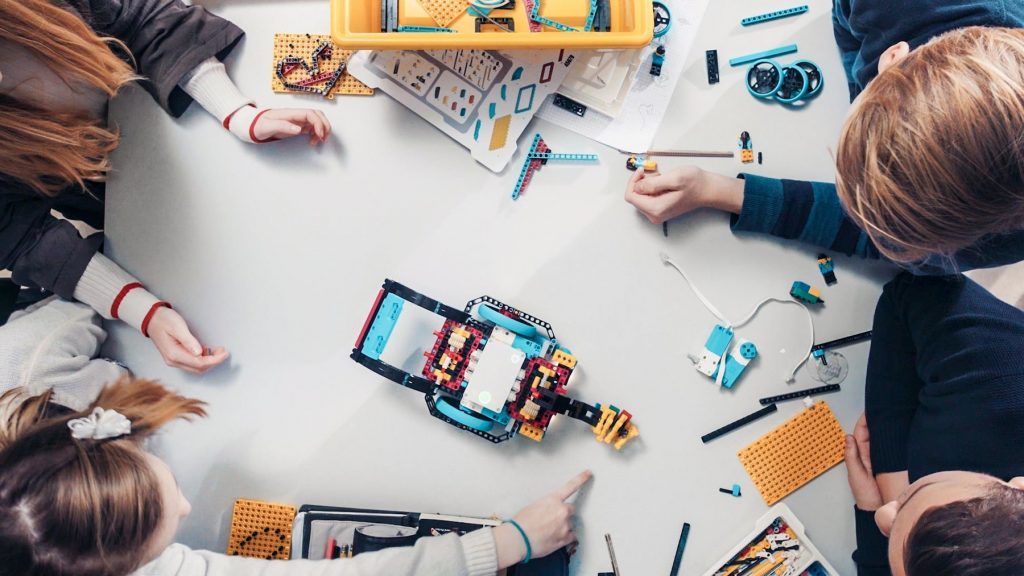 Certified education in Greece and Cyprus will be provided by Olympic teachers, with years of experience in educational robotics and teaching STEM at the centers STEM Education and of course with LEGO Education Academy certification.
Certified Inquiry Learning teachers will teach you everything you need to know about STEM, Educational Robotics and their introduction to the educational process.
With LEGO Education Academy you will learn tomorrow's teaching methods that will lift your career.
You will understand the natural sciences, starting with the basic chapter of Simple Machines, which is not taught in the curriculum. All educational levels are covered, from Kindergarten to the completion of compulsory education. Each step is trained in the respective training material, how to use the product and its introduction into the training process.
Why LEGO Education Academy?
The seminars are facilitated by experienced trainers
The projects are adapted and tested
Expand and upgrade your educational services
Training to participate in educational robotics competitions by WRO Olympians
International certification directly from LEGO Education Academy
Training Includes
Hands-on activities 10 minutes into the seminar
Theory and conversation
Curriculum connected projects
Lesson plans